Welcome to the Real-Time Fandub Wiki!
This wiki has all you need about the web series Real-Time Fandub, created by Charley Marlowe, its ClownHouse successor, SnapCube's Real-Time Fandub and the situations the cast gets characters into every episode! A series where shows, movies and video games are dubbed without the sound on, completely improvised and live. Hilarious hijinks and memes ensue! This is the place where it's taken seriously. Feel free to read or contribute to any of the 1,337 pages currently on the Wiki.
DISCLAIMER: This wiki contains profanity and material that may be Not Safe For Work. Browse at your own risk.
NEWEST EPISODE

Pirates of the Caribbean: The Curse of the Black Pearl
Real-Time Fandub 2016 cast reunion

---

After finding a boy named Will Driftwood in the middle of the sea one day, Elizabeth Swann steals a chocolate gold-foil coin from him. Many years later, she discovers that the chocolate is cursed and turns people into Spooky Scary Skeletons, which attracted its victim and make-up artist Barbossa and his pirate ship, the Black Pearl, who are looking for it. Will becomes an underappreciated blacksmith with an identity crisis, while captain Jack Sparrow loses his dinghy and needs to get it back with the power of Lady Luck. The three converge together to bring the chocolate to its final resting place.
Read more... | Watch trailer | Watch on YouTube
Wanna edit the wiki? Contribute today!
---
The wiki's rules are still being written (and admins still not nearly enough to manage it), but feel free to edit any page here to contribute on its accuracy. If you're interested in creating a new page, there are loads of people and episodes that need pages (use Sammi Doneff's page as a good example). We're in need of more information on our shorter pages and stubs as well!

Wanna work on episode pages? Both Real-Time Fandub and SnapCube's Real-Time Fandub are lacking in episode synopses and summaries (pay specific attention to the latest episodes)! Our transcripts need cleanup and completion as well, since the show doesn't have adequate captions. Go to an episode page and press the "View transcript" button to find them.

Feel free to create pages for all of the songs and fictional characters in the show!
We would like to note that, while a lot of the rules on the Wiki are still being written, we take the gender and sexual presentation of the cast very seriously. As such, transphobia and homophobia will be met with scrutiny on our talk pages and article edits. See the Wiki's policy on gender identity.
Social Media
Charley Marlowe
---
SnapCube (Penny Parker)
---
Real-Time Fandub (2016)
---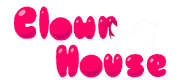 SnapCube's Real-Time Fandub
Community content is available under
CC-BY-SA
unless otherwise noted.